This postcard is about 100 years old and shows the two types of businesses: Gastronomy and agricultural trade of Helwig Michels.
Birgit Michels-Neumann continues the family business in the sixth generation
Andreas Michels moved to Kaarst in 1804. In the French-governed Rhineland he was the Maire (major) of Kaarst from 1808 to 1812. Andreas Michels and his descendants were all inn keepers, farmers or millers (which is also indicated by the millstones in the courtyard of our hotel today).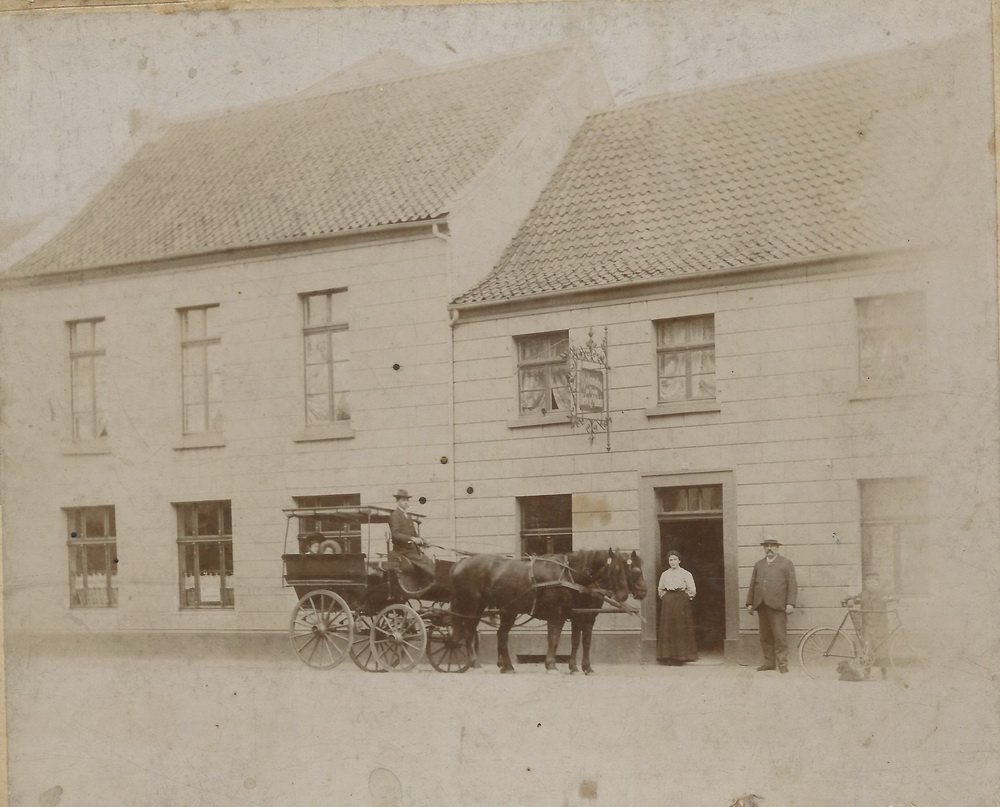 This is a picture of the reception and breakfast area about 90 years ago. Some of the paintings are still at the same spot.
Since the beginning of the last century our house has had a ballroom for big parties. The guests covered long distances to participate in these social events. This also applies to the Garden Restaurant / Pub which was opened at that time. Today you can find the hotel car park and a new residential area at that place.
In 1980 Helwig and Anne Michels reorganized the business. The agricultural trade was replaced by hotel business, indicated through the reconstruction of the big hall.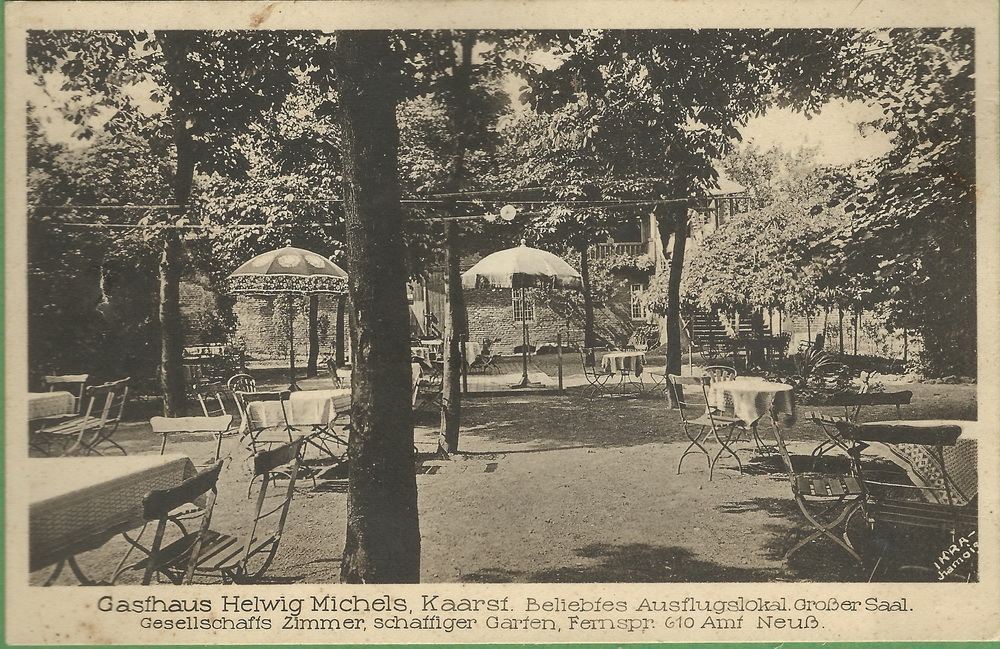 The Romanesque church Alt St. Martin which is located right across Landhaus Michels was built in the 12th and 13th century. The tower was probably already built in the 11th century. It was reconstructed many times until it was restored to its original state in the 1960s. Today it is regarded as a perfect example of the restauration of a small-size three-naval Romanesque basilica.
The church Alt. St. Martin with its extensions of different centuries.